We're better connected.
We're a team of international businesspeople with many years' experience in private equity, C-suite recruitment, international corporate finance and international business. We are exceptionally well-connected with the right people at the right level.
We've collectively worked with more than 80 private-equity clients in the UK, Europe and the rest of the world, and we've placed well over 400 top executives into exciting and challenging situations.
Meet the top team:
Founder & chief executive
John began his career with Arthur Andersen and has since acquired over 20 years' experience placing the right individual into the right business. His exceptional industry contacts and gift for understanding contexts is evidenced by his top-biller status at each of his last two businesses. He has recruited for all board-level positions for international businesses in many different sectors, and is a regular commentator on the importance of the role of the CFO. For the last 6 years, John has worked extensively with private-equity investors and PE-backed businesses, as well as a for a number of FTSE 100- and FTSE 250-quoted businesses, notably in retail and business support services. John was previously managing director of Directorbank, where his team of 10 consultants served a portfolio of over 65 international PE clients.
A founding director of Chief Officers Group, Angus specialises in identifying board-level talent for equity-backed businesses. He is connected to an enviable network and boasts an impressive placement track-record. He has successfully delivered executive searches for roles including chairman, CEO and CFO. Angus was previously head of business services at Directobank; prior to that he helped to set up the finance director function within a UK based boutique search firm, Angus thrives in the fast paced Private Equity environment and enjoys the important role that he and COG play in adding value to deal processes and portfolio companies during the growth phase and at exit.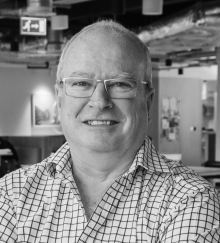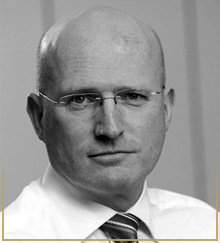 Associate - Interim Practice
Mike has extensive experience of recruiting Board-level Executives over a 10-year period for permanent and interim appointments in both the Private Sector and Private Equity. Mike has also built transformation teams globally for a number of prominent FTSE 100 companies. He began his early career in the military, during the latter stage of which he advised Ministers on the strategic direction and performance of the MOD Trading Funds. Since leaving the military, Mike has built a proven reputation in the recruitment industry as a business focused enabler. His sole focus is on enabling clients to deliver on their Vision. His mantra of your Vision and his expertise is well founded.
He was awarded the MBE by HM The Queen and is a Fellow of the IOD.
Email: mikeh@chiefofficersgroup.com
John Bloor had a successful banking career before becoming an interim management provider in 2001. After leaving Barclays where he had been a Regional Director, he joined PricewaterhouseCoopers and developed the firm's highly regarded TurnaroundPanel as a specialist interim management offering which subsequently became a much copied model in the professional services sector. John worked for the US consulting and advisory firm, FTI, before joining interim management providers Alium Partners in 2007.  At Alium he led the company's Business Transformation, Finance and Financial Services practice areas.  John has placed interim executives in board, head of function and programme leadership roles in owner managed, private equity held and listed businesses in the UK and Europe across a wide range of industry sectors.
Email: johnb@chiefofficersgroup.com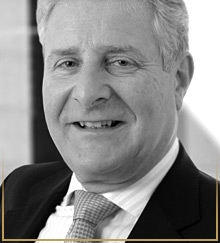 Tim is an experienced private-equity professional who spent 25 years with 3i after training initially with Arthur Andersen. He has extensive business turnaround and restructuring experience in a wide variety of manufacturing, retail and financial services businesses in the UK and Europe. As a senior partner at 3i, Tim was a managing director for Pan European Buyouts and a member of their management committee. He was instrumental in the development of 3i's internal chair, CEO and CFO network programme and became chairmain of two 3i portfolio businesses during 2010.
Chris Ward has had 30 years' experience in corporate finance, during which time he has advised on many transactions and capital raisings in a wide variety of sectors and particularly in the private equity market. Chris was an equity partner of Deloitte in the UK from 1979 to 2008, when he relocated to Dubai, and held a number of roles at various times, including Head of Corporate Finance Advisory in the UK and Global Head of Corporate Finance Advisory. More recently, from September 2008 to May 2011, Chris established and ran the Financial Advisory Services practice of Deloitte in the Middle East, as the Chief Executive Officer of Deloitte Corporate Finance Limited (DFCL), a company regulated by the Dubai Financial Services Authority. Chris served from 2007 to 2011 as a member of the Board of the Corporate Finance Faculty of the Institute of Chartered Accountants in England & Wales ('ICAEW') and was the Faculty's Chairman from 2004 to 2008. Until his move to Dubai, Chris was a member of the Council of the ICAEW. In 2011, he received the award of 'Outstanding Achievement in Corporate Finance' from the ICAEW.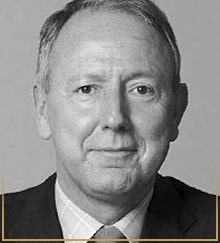 Head of Industrial Services
Paul has many years of international experience in the FMCG, retail and packaging businesses in operational roles and as a chairman. He was with Procter and Gamble for 26 years internationally and ran operations for P&G's European laundry and cleaning and global home care businesses. He joined the board of the Boots Group Plc where he was group operations director and chief executive of Boots Contract Manufacturing. He played a key role in restructuring the supply chain, IT and corporate communications for the group together with M&A and the eventual merger of the business with Alliance Unichem. He has since chaired a global packaging business and is currently executive chairman running GreenBottle, an innovative start up producing the world's first recyclable paper bottle. Paul has lived for 13 years overseas and has extensive business experience gained in Western Europe, the CEE, Turkey, Asia, and North and South America.
Peter's extensive board level career spans both the public and private sectors in the UK and overseas. He began his career in the steel industry in the UK and Germany before moving to local government in the UK and then into the industrial support services sector. His experience includes service delivery for both local and national government, having led large-scale engineering businesses in the defence aerospace and marine industries. Peter has extensive experience in support service delivery in the defence and government outsourcing sectors and industrial services delivery in the marine, offshore and energy sectors.
Some of the posts he has held include: CEO Malta Shipyards Group, CEO The Army Base Repair Organisation (MOD UK), MD Business Link Leeds, MD Land VT plc, Business Development Director Defence VT plc, Operations Director DynCorp International UK. His experience covers start-up to turnaround, complemented by extensive sector knowledge and supported by a well-established C-suite international network.
Katherine started her career as a PA in property before deciding to move into the world of Executive Search, where she built a successful career over 15 years. She started working as a Consultant and quickly progressed to managing a team of 12. In 2008, Katherine took time out to start a family, before returning to work as an Executive Assistant for the founder of another executive search company. She joined Chief Officers Group in 2017 to support John and Angus and a growing team.

Email: kn@chiefofficersgroup.com
Call

+44(0)203 170 8737

Email